Longest Table: Community Meal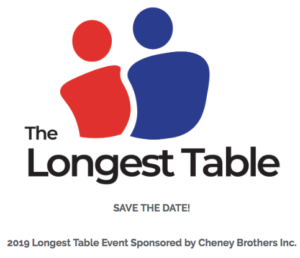 We invite YOU to be a part of our community table! For most people food is equated to love and there is no better setting to open an individual up for a new conversation than when they are enjoying a good meal. Neighbors of all income levels, ethnic backgrounds, and beliefs will have a common table to share 1 Good Thing and to foster new friendships in Iredell County.
Tuesday, May 21, 2019 outside of the Signal Hill Mall
Registration will open at 5 p.m.
Dinner will be served at 6:30 p.m.
For More Information and registration, see- 2019 Longest Table